About us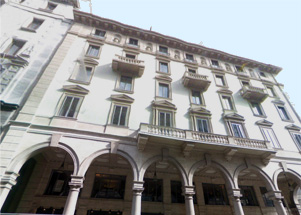 Gruppo Granvela's sales activities are carried out predominantly in the area in and around Milan, but also include cities such as Rome, Genoa and Varese. Apartments listed for sale are empty or occupied by renters; the latter, due to lower prices, are attractive for tenants residing there or those who, without urgent need for availability, view appreciation of real estate as a better form of investment for their savings.
The sales network is made up of serious and well-trained industry specialists, who have been reliable collaborators over many years because they have grown professionally and personally within Gruppo Granvela.
The knowledge and experience gained regarding technical, legal and financial matters, combined with a constant search for a personal and transparent relationship with all Clients, make Gruppo Granvela collaborators the ideal consultants to be entrusted to take on a large and economically demanding purchase such as real estate.